Project

- Industrial design a scanning electron microscope workstation.


Product /service

 - Electron microscope with modular attachments and PC workstation.
Duration

 - 3 months.
Team

 - Industrial designers, mechanical engineer, client.
Activities

 - Product sketching, 3D CAD modelling, visual design.
Deliverables

 - Manufacturing ready CAD designs, CMF specification.
Outcome

 - Successfully launched product.
The Zeiss Evo series are scanning electron microscopes, providing extremely high quality images of nano-scale materials for the life science and semiconductor industries. Carl Zeiss were designing a new workstation and microscope series, and approached DesignEdge to design a modular microscope housing that would allow a wide range of additional bolt-on modules to be attached easily. DesignEdge also defined a visual style that would be used throughout the rest of the product range.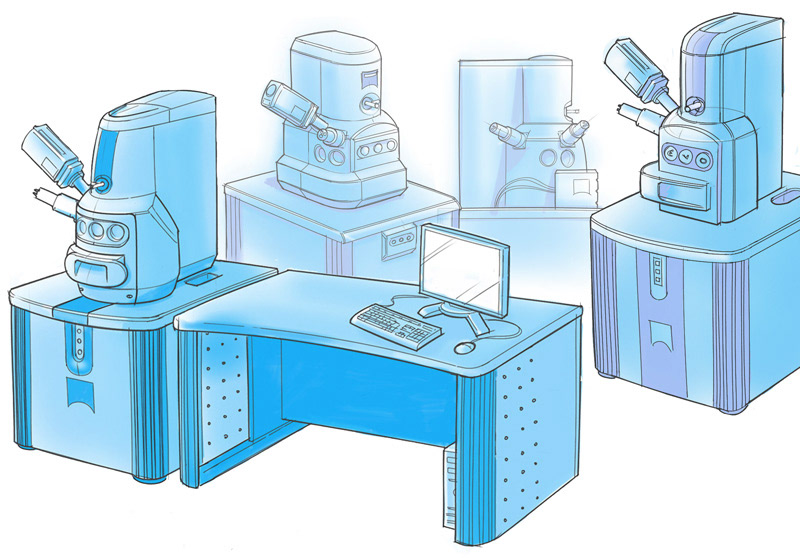 As the microscopes are highly configurable with a series of lenses and bolt-on modules, the industrial design needed to providing easy access to all parts and work in a wide variety of configurations. I started with digital sketches (Corel Painter, Adobe Photoshop) that allowed me to quickly explore and show the client how designs would appear in a variety of setups.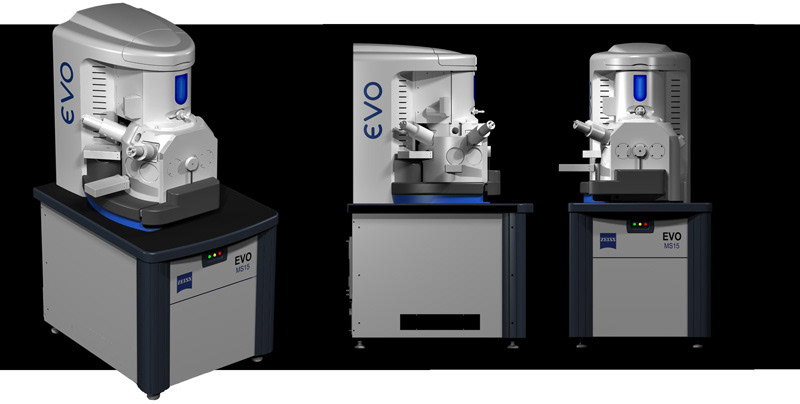 Selecting the preferred concepts from sketches, as team we progressed into Solidworks for detail design, delivering production data just months later as well as the rendered visuals shown here.
In addition, we considered maintenance and future product updates as part of the design, as well as integrated workstation furniture.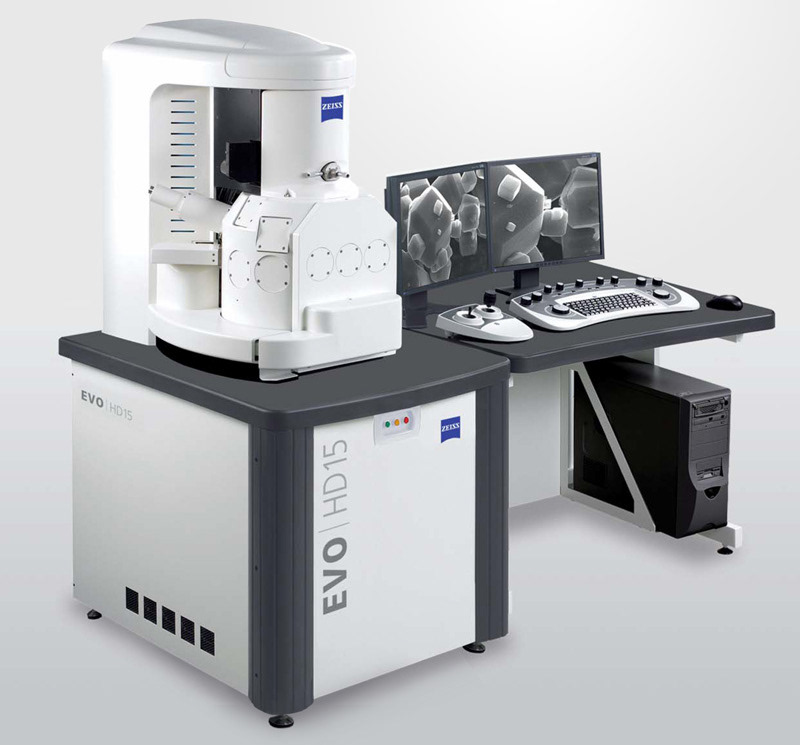 The successful design was launched the following year, with the design influencing that used across the Zeiss Evo MA, LS and since 2010, the new Evo HD series of microscopes.